The Lay of the Land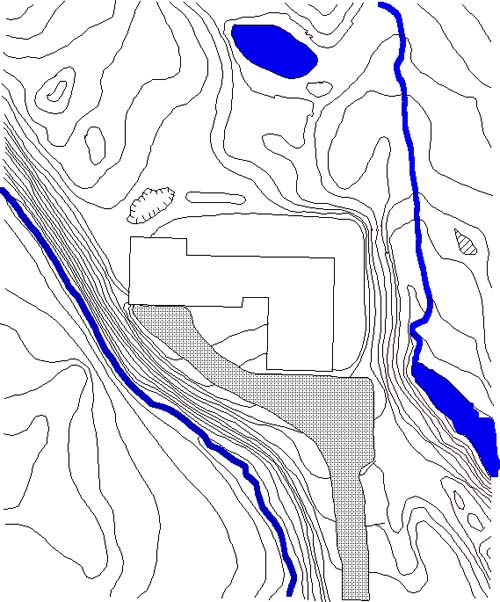 Some of my [Michael's] meanderings around the yard are done with a clipboard rather than a rake. I've been observing the shape of the ground and the flow of the creeks, looking at dips and marshes, and I sketched out a rough contour map to refer to when contemplating what to do with the property. I also decided to make an electronic version of the map, the first draft of which is represented here.
The map is drawn on a one-foot contour.
At this stage, the map is more representational than accurate. As time goes on and I gain familiarity with some of the more intricate details of our property I'll probably move some contours around and add a few more, but for folks who want to know the general lay of the land, this should serve as a pretty good reference.